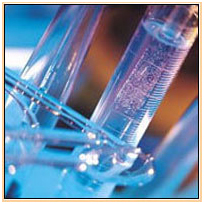 Silicon defoamer
Price And Quantity
245 INR

100.00 - 1500.00 INR
Product Description
Description :
Antifoams are used in a wide variety of foaming systems and in very small concentrations usually only a few parts per million.
Foam can cause major inconvenience in industry, resulting in damage to goods,overflow of vessels, loss of valuable products and reduced plant efficiency.
TAP 200 is a special 100% Polydimethyl Siloxane based compound, found useful as antifoams in various non aqueous industrial applications. It finds use for various applications in different industries.
TAP 200, a product with low surface tension is further improved to control and destroy foam.
Foaming is a property that demands immediate solution in order to achieve high productivity.
Nature of foam differs depending on the industry involved. However, it always occurs as a concentrated dispersion of air or gas bubbles in a liquid medium which is stabilized by impurities, i.e. fine solid suspensions, surfactants, proteins, starches, etc.
Silicone defoamers are generally preferred for better stability and more lasting defoaming power in very small concentrations.
TAP 200 is extremely cost effective, as it is designed to work efficiently and economically.
General Characteristics :
Appearance:Translucent grey liquid
Viscosity @ 25oC: 1600cst-3000cst
Defoaming Activity (secs): Max.15 (At 50PPM active)
Specific gravity @ 25oC:0.998
Content of Silicone dioxide: 4 - 6%
DOSAGE% - 0.005 to 0.05%
Special Features :
Excellent foam control in non aqueous systems
Superior product performance over organic defoamer
Easily formulated into antifoam emulsion or dispersions
Superior foam control
Excellent stability at high temperatures
Excellent efficiency at broad pH range
Chemically inert, non-toxic
Economical, as it works at low ppm's
Performs efficiently at low concentration
Contact Us
801, Ghanshyam Enclave, Link Road, Lalji Pada, Near Lalji Pada Police Chowki, Kandivali (West), Mumbai, Maharashtra, 400067, India
Phone :+918045801275