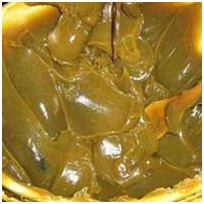 Organoclay For Grease
Price And Quantity
100.00 - 1500.00 INR

245 INR
Product Description
Descriptions :
TAP 210 is a modified smectite especially designed for use in a oil-based systems from lower to medium till higher polarity solvents.
TAP 210 provides superior viscosity and controls suspension and prevents separation of solids over a wider field of solvent.
TAP 210 providing high gelling efficiency,reproducible viscosity and thixotropic, a high degree of sag control and prevents hard settling of pigments and fillers; enhanced suspension control;excellent misting control.
TAP 210 is a high performance rheological additive for use in oil based non soap greases, paints and is especially suited to industrial,marine and maintenance coatings,and variety of printing inks.
Typical Properties :
Composition Organic derivative of a smectite
Color Light Cream
Form Finely divided powder
Specific weight g/cm31.9
Partical size (dispersed) less than 1 micron
Moisture content,To3.0 max
Loss on ignition, % 35.0 min
Fineness, through No.200 sieve, % 95 min
Applications :
High performance coatings
Lubricating greases
Printing inks
Adhesives
Acrylic paint
Solvent epoxy paint
Alkyd paint
Zinc-rich paint
Baking paint
Nitro lacquer
Foundry paint
Adhesive
Polyester paint
Road paint
Cosmetics
Silica paint
Incorporation
Salient Features :
TAP 210 provides excellent gelling efficiency when proper degree of high shear equipment and polar activator been applied to the system.
The polar activator such as propylene carbonate,methanol/water (95/5), ethanol/water (95/5), or acetone acts as a wedge to help open up the clay platelets and developing maximum gellation.
The optimum amount of polar activator may vary from 30% to 60% by weight of TAP 210 depending on the system.
Use levels of TAP 210 are generally 0.2-9.0% by weight of the system depending on end application.
TAP 210 is Equivalent To Bentone® 38, Claytone® 40, Tixogel®VP-A
TYPICAL PROPERTIES :

| # | Typical | Physical Properties |
| --- | --- | --- |
| 1 | Composition | Organic derivative of a smectite |
| 2 | Color | Light Cream |
| 3 | Form | Finely divided powder |
| 4 | Specific weight g/cm3 | 1.9 |
| 5 | Partial size (dispersed) | less than 1 micron |
| 6 | Moisture content,To | 3.0 max |
| 7 | Loss on Ignition, % | 36.0 min |
| 8 | Fineness, through No.200 sieve, % | 95 min |
Contact Us
801, Ghanshyam Enclave, Link Road, Lalji Pada, Near Lalji Pada Police Chowki, Kandivali (West), Mumbai, Maharashtra, 400067, India
Phone :+918045801275