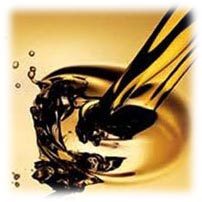 Dispersant Lubricating oils
Price And Quantity
245 INR

100.00 - 1500.00 INR
Product Description
Description:
TAP 9898 is oil soluble ashless dispersant recommended for automotive engine oils, Industrial oils-hydraulic oil gear oil, specialty oils like thermic fluids, quenching oils at 0.25 to 1.5 % w/w.
It is also expected to perform better in mud drilling application as it dispers the soil-lubricants interfaces very effectively due to its broad spectrum hydrophobic-licophillic characteristics.
FEATURES:
TAP 9898 has following additional performance benefits.
It gives better performance even at lower concentrations and also cost effective.
Higher maximum protection due to high thermal stability.
Easily miscible and flow able liquid.
It has excellent reserved alkalinity which protects oil degradation giving longer drain period.
Even at higher concentrations of approx 0.5 %, it does not allow gum and lacquer/varnish carbon deposit formations in inner crankcase parts.
It prevents catalytic effect of the metal at higher temperatures hence maintaining lubricant quality for long period.
Compatible with all conventional automotive and industrial additives.
PERFORMANCE:
Dispersants can also emulsify water and can provide some secondary benefits in corrosion and rust protection. In addition, because of their surfactancy, dispersants are attracted to metal surfaces and may provide some measure of protection against rust and corrosion formation by coating the metal surface. TAP 9898 works with other anti-rust and anti-corrosion additives in excellent way in formulations of industrial and automotive oils and greases & meets EMCOR Rust Test @ 0.5-1.0%).
Due to specialised chemistry it provides following benefits to almost all types of Lubricants....
Superior lubricity even at higher temperature.
Excellent dispersancy to control carbon residue formation & deposit
Rust & corrosion protection due to reserve alkalinity.
Superior detergency to avoid gum & lacquer formation.
Better compatibility with all types of additives adding synergistic effect.
Excellent heat transfer properties to control oxidation & thermal degradation.
Properties :

| | |
| --- | --- |
| Physical state | Liquid |
| Color | Amber Clear Liquid |
| TBN,min | 50 |
| Flash Point oC COC min | 170 |
| Density @ 27 oC,gm/cc | 0.90 |
| Viscosity @ 100 oC., cSt. | 30-50 |
TAP 9810 gives excellent synergistic effect with all categories of additives and gives added performance of at least 25% higher for drain period.
Contact Us
801, Ghanshyam Enclave, Link Road, Lalji Pada, Near Lalji Pada Police Chowki, Kandivali (West), Mumbai, Maharashtra, 400067, India
Phone :+918045801275