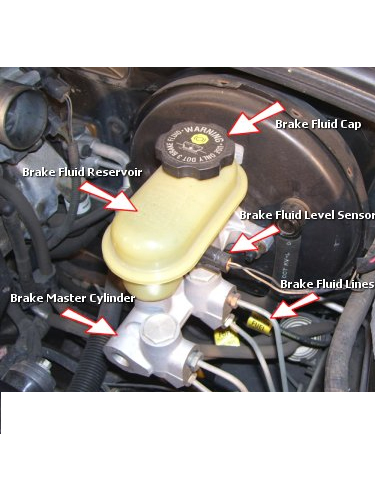 Brake Fluid DOT 3/DOT 4
Product Description
Product Description
» BRAKE FLUID is a premium quality, non-silicone, non-mineral/petroleum based, fully synthetic brake fluid designed for use in a wide range of brake and clutch applications.
» BRAKE FLUID is a sensational requirement of a modern car
» BRAKE FLUID is a high performance non-petroleum Brake & clutch fluid, suitable for all Hydraulic braking system like disc, drum, ABS & clutches etc
Application
» DOT 3 BRAKE FLUID is recommended for re-fill or top-up of brake and clutch systems in passenger cars, 4WD's, motorcycles, light and heavy duty commercial vehicles, mining, construction and agricultural equipment that require a non-petroleum based DOT 3 brake & clutch hydraulic fluid.
» DOT 3 BRAKE FLUID is suitable for use where the vehicle manufacturer specifies DOT 3 brake fluids.
» DOT 3 BRAKE FLUID can be used for first fill or refilling a brake or clutch system. For best results, the system should always be flushed with Brake Fluid DOT 3 prior to first fill or before refilling the system.
CHARACTERISTICS
» Quick response to pressure & pulses.
» Resistant to evaporation at high temperature.
» Resistant to the oxidation at high temperature.
» Quality does not deteriorate by moisture absorption.
» Possess maximum hydraulic efficiency & lubricity.
» Comply international specification as per its specified standards
» Absorbs less moisture at slow rate to maintain high vapor lock / boiling point for longer time.

SPECIFICATION OF BRAKE FLUID DOT-3

| | | | | |
| --- | --- | --- | --- | --- |
| # | TEST PARAMETERS | TEST METHOD | TYPICAL VALUES | Unit |
| 1 | Color | Visual / ASTM D 1500 | W/W | ---- |
| 2 | Specific Gravity @ 29.5 °C | ASTM D 1298 | 1.0-1.1 | g/ml. |
| 3 | Kinematic, Viscosity @ 40 °C | ASTM D 445 | ----- | Mm2/s. |
| 4 | Kinematic, Viscosity @ 100 °C | ASTM D 445 | 1.5-2.5 cSt | Mm2/s. |
| 5 | Flash Point °C | ASTM D 92 | 120°C | Deg. C. |
| 6 | Dry ERBP | | 220-240 | Deg. C. |
| 7 | Wet ERBP | | 150- 160 | ---- |
| 8 | PH | | 7.0-11.0 | % wt. |
SPECIFICATION OF BRAKE FLUID DOT-4

| | | | | |
| --- | --- | --- | --- | --- |
| # | TEST PARAMETERS | TEST METHOD | RESULT | Unit |
| 1 | Color | Visual / ASTM D 1500 | W/W | ---- |
| 2 | Specific Gravity @ 29.5 °C | ASTM D 1298 | 1.1-1.2 | g/ml. |
| 3 | Kinematic, Viscosity @ 40 °C | ASTM D 445 | ----- | Mm2/s. |
| 4 | Kinematic, Viscosity @ 100 °C | ASTM D 445 | 1.5-2.5 cSt | Mm2/s. |
| 5 | Flash Point °C | ASTM D 92 | 120°C | Deg. C. |
| 6 | Dry ERBP | | 250-260 | Deg. C. |
| 7 | Wet ERBP | | 160- 170 | ---- |
| 8 | PH | | 7.0-11.0 | % wt. |
Contact Us
801, Ghanshyam Enclave, Link Road, Lalji Pada, Near Lalji Pada Police Chowki, Kandivali (West), Mumbai, Maharashtra, 400067, India
Phone :+918045801275